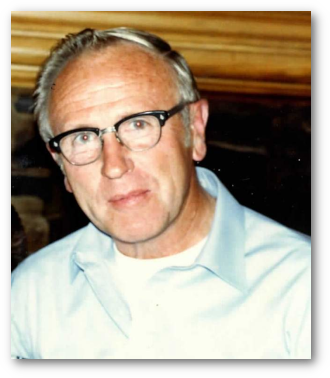 Allen William Riebe
June 24, 1931 - June 13, 2019
Allen William Riebe, 88, passed away on June 13, 2019, at the Montana Veterans Home.

Allen was born June 24, 1931, in Kalispell to Leonard and Lida Riebe. Allen attended Flathead County High School and graduated in 1949. Allen met the love of his life, Virginia Bertrand, and they married on May 23, 1952, while he was on leave from the Army stationed in Okinawa.

Virginia and Allen were charter members of both the Flathead Pioneer Auto Club and West Valley Fire Department for 20 years, and the Eagles where they both thoroughly enjoyed dancing and socializing with their many friends, and Northridge Lutheran Church. Allen first worked on the Hungry Horse Dam while in high school, then the Daily Inter Lake. He worked at Rollies Machine Shop before starting his own shop in 1968, Riebe's Machine Works, which he operated until his retirement in 1996.

Allen's passions and talents were restoring antique cars for himself and others. Through his lifetime he restored over 48 vehicles and his favorites were the Diamond T Trucks. When Allen wasn't in his shop creating something, he and Virginia would travel in their camper to antique car and Diamond T Truck shows all over the country, usually towing their own meticulously restored vehicle. They also loved spending time at their cabin on McGregor Lake, hosting annual camp-outs for friends and family and making the best homemade ice cream around.

Allen was preceded in death by his wife Virginia, eldest son David, and his brother Arnold.

Allen is survived by his children, Pauline, Bill and wife Cindy, and Mike Riebe; his grandchildren, Jennifer Stebbins, Jonathan and wife Martha Stebbins, Samantha Malia and husband Casey, Savanna Riebe, Lindsay Palmer and husband Gerald, and Travis Riebe; and his great-grandchildren, Ella, JonTae, and Keenan Stebbins-Han, Sofia Stebbins, and Adeline Malia.

Memorial services will be held at 3 p.m. July 2 at Northridge Lutheran Church with a reception to follow. A private burial was held on June 18 at C.E. Conrad Memorial Cemetery.