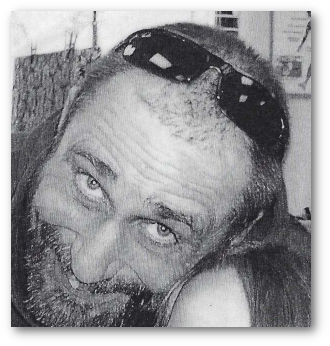 Lindstrom Mason 'Lindy' Smith
November 15, 1959 - April 24, 2019
On Wednesday, April 24, 2019, crazy-loud-wonderful Lindstrom Mason "Lindy" Smith went home quietly and peacefully to pester Jesus. We know the two of them were really looking forward to seeing each other face to face. While we're terribly sad that Lindy has gone from us, we're also very happy to know he is now living whole and free. It's especially nice to know he has been reunited with his dad, who was his earliest best friend.

Lindy was born in Helena on Nov. 15, 1959, to L. Earl and Martha Smith. He grew up there harassing his three better-looking older sisters and graduated from Capital High in 1977. He played baseball, football and basketball and was pretty darn good at them all.

In 1978 Lindy joined the Navy and served proudly for four years as a Seabee. He liked to remind Marine acquaintances that Seabee boots were actually the first on the ground, and without backup, too. Lindy learned the art of pouring concrete during his stint in the Navy, and after his contract was up, he worked with great skill in concrete for the next 20-plus years throughout Southern California and Montana. He could lay the straightest lines and finish the smoothest curbs you ever saw. He was truly an artist and perfectionist.

Lindy took a few left turns during his early years, but in 1999, after moving home to Montana, Jesus collared him and worked out a few of the kinks without changing the amazing man and personality we all knew and loved. Lindy became a pillar of strength as well as a brother, father, encourager and role model to many.

On Sept. 14, 2002, Lindy married fiery, red-headed Annie Craig, the only woman to ever out-fish him. In 2013 Lindy became the proud owner of Big Sky Monuments, where he blossomed in his gifts of precision and artistry and honored others' loved ones by creating beautiful and lasting headstones.

Lindy was a fish-aholic and a huge fan of riding Harleys — in fact, he rebuilt and rode one shortly before his death. He loved his Chevy pickup, too. And Lindy could barbecue — oh man! Did we say he loved to fish? And steal them out from under your nose at the best fishing holes?

Lindy was a cherished member of Faith Lutheran Church in Kalispell. Jesus knew that Faith was the special church family that would truly appreciate this unique gift of a man, who would keep them on their toes while faithfully serving alongside them. He served for a season as a trustee and as head of the congregation.

Lindy blessed us with two amazing kids, Jarrod Smith of Helena, and Corri Michelle Smith of Missoula — both good looking and smart.

We will never forget Lindy, who, according to his own words, was "strong like bull, smart like tractor."

God bless you big time Lindy, and thanks for making our world a better place.

Lindy was preceded in home-going by his father, L. Earl Smith, his grandmas and grandpas, and his brother-in-law Larry.

He is survived by his wife, Annie; mother, Martha (New York); his better-looking sisters, Chris (Helena), Becky (Kalispell), and Lennie (El Paso, Texas); son Jarrod, daughter Corri, and "other daughter" Ellie, Ellie's husband Josh, and grandkids Bridger and Elise.