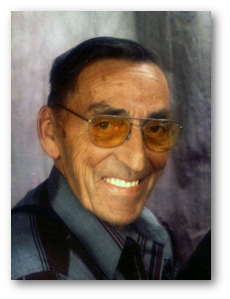 Robert E. Rales
- Feb. 11, 2016
Robert E. Rales went peacefully in his sleep, "in the arms of his Lord and Savior and is walking on streets of gold." "He was welcomed by his parents, brother, wife and grandsons" on Feb. 11, 2016, at the Montana Veterans Home in Columbia Falls.

Robert "Bob" grew up at Ashley Lake and attended Mountain View School.

Bob hauled ties and firewood until he joined the Army from 1950 to 1952. He was a man of many trades. Although logging was his main passion, he was loved by many, from the school bus kids to his coffee buddies and nobody was a stranger. He was always tinkering with this or that, whatever, to make someone happy and was willing to help anyone in need.

He married the love of his life, Thelma Lukenbill, in August of 1953, and was blessed with an instant family — Nora, Kenneth and Nancy. Then they were blessed with Robbie and Shelly.

Bob is survived by their children, Nora, Kenneth and Rosemary, Nancy, Robbie and John, and Shelly and Larry. He is also survived by many grandchildren, great-grandchildren and great-great-grandchildren; his sister-in-law, Lena M. Rogers; and numerous nieces and nephews.