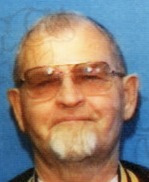 Bob Jay Soderstrom
April 3, 1930 - Jan. 27, 2016
Bob Jay Soderstrom, born April 3, 1930, in Harlem passed away Jan. 27, 2016, at the Montana Veterans Home in Columbia Falls.

He is survived by his wife of 51 years, Arlene, at their Kalispell home; as well as daughters, Sharmen of Mesa, Arizona, Shelly Soderstrom of Madison, Wisconsin, and stepson, Dr. Ronald Larson of Kansas City, Missouri; his brother, J. Mike Soderstrom and wife Anna of Kalispell; sister, Jane Connelly of Kalispell; numerous nieces and nephews; nine grandchilren and eight great-grandchildren.

Bob was preceded in death by his parents, John and Susie Soderstrom; his twin brother, Bill; sisters, Carole Isakson and Nita Fischel, along with his son John Soderstrom and daughter Heidi Barber.

He attended school in Kalispell and entered the U.S. Navy in 1951 and was honorably discharged in 1955. He then joined the Kalispell Police Department until retirement 20 years later, then worked six years at Flathead County Sheriff's Office as captain of detectives. The next six years he worked on the Alaska pipeline until retirement.

While on the police department, he was the coach for the kids boxing club for seven years and was so proud of "his boys."

Bob and Arlene spent 24 winters in Arizona, participating and winning nine medals in the Senior Olympics in shuffleboard.

He and Arlene enjoyed camping, fishing and traveling. Bob especially enjoyed packing into the Bob Marshall Wilderness with his friends for many years. He was a member of VFW Post 2252, American Legion Post 137 and Kalispell Moose Lodge.