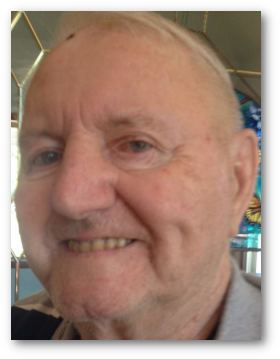 Royce Gillman Mikelson
December 9, 1931 - February 15, 2019
Royce Gillman Mikelson, 87, passed away peacefully in his sleep on Feb.15, 2019, at Immanuel Skilled Care Center in Kalispell.

Royce was born on Dec. 9, 1931, in Richey, Montana, to Myrl and Luella (Unruh) Mikelson. The family eventually moved to Pablo where Royce attended and graduated from Polson High School. In 1952 Royce was "volunteered" into the United States Marine Corps and was a proud veteran who served as a radio operator in Korea. After returning from Korea in 1954, Royce maintained his connection in the Marine Corps Reserve, and worked heavy construction equipment on many of the highway and bridge projects around Montana.

In 1966 he married Carol Mehus in Missoula, and in 1970 their daughter Wendy was born, followed by their son Kevin in 1971. In 1973 Royce started his career with the U.S. Forest Service, and in 1975 the family moved to Kalispell where Royce worked for the Flathead National Forest and managed the Care and Maintenance facility in Hungry Horse for several years until his retirement in 1993. Royce married Joy Elgin in 1988 and, following his retirement from the U.S. Forest Service, they spent many years traveling around the country in their motor home.

Royce was particularly proud of his effort in helping to establish Northridge Lutheran Church, where he was a past president of the congregation.

During his spare time, Royce enjoyed bowling league, volunteering with the Sunriser Lions and Elks organizations and the many hours spent on the golf course with his son and golfing buddies. During his last years he greatly enjoyed seeing his grandchildren and hearing about what they were up to.

Royce was preceded in death by his parents Myrl and Luella, his second wife Joy, and his brother Norman. He is survived by his daughter Wendy Bishop, her husband Ed, and their children Jacob and Sophia of Hayden, Idaho; and by his son Kevin, his wife Diane, and their children Rachel and Megan of Kalispell. The family would like to thank Immanuel Skilled Care Center for their care of Royce during his residency there, as well as Frontier Hospice for their comfort and care during his final weeks.