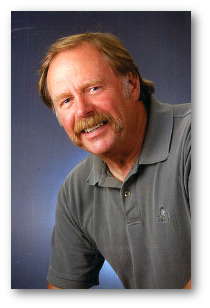 Steve Middlesworth
Dec. 1945 - Feb. 19, 2016
Steve Middlesworth, also known as "Red Ryder," "Reevie Riddlesworth," "Middle Steve" or "Stevie Wonder," left his family and friends behind in Feb. 2016 in Kalispell.

Born in Conrad, Steve was raised in Shelby, graduating from Shelby High School where he was active in chorus, drama, writing for the school paper, working on yearbooks, and was elected as a delegate to Montana Boys State. In the summer months he helped his father farm in Valier and north of Ethridge. After graduating, he was certified as an electronics engineering technician, later becoming owner-operator of an electronics outlet in Kalispell.

After briefly attending Montana State University, Steve was drafted and proudly served in the U.S. Army for nearly two years, including duty as a light weapons infantryman in Vietnam. His decorations included the Vietnam Service and Vietnam Campaign medals, the Combat Infantryman Badge, Army Commendation Medal with "V" device, Air Medal and Bronze Star Medal.

Upon return from Vietnam, Steve graduated from MSU with a bachelor's degree in film and TV production — quite fitting for his creative mind and spirit. However, his career path took him from working on various dam projects with the Bureau of Land Management to the State of Montana Employment Service in Sidney. He was elated when he got transferred to Kalispell, which he regarded as "God's Country."

Eventually, he found his niche in life selling real estate, the perfect job because it allowed this Montana mountain man to cruise God's Country and "sling a little steel" (fish) whenever the opportunity presented itself. Steve was a respected Real Estate broker with his career spanning 25 years. He was one of the original owners of Chuck Olson Real Estate for many years followed by being the founder and co-owner of NoDoubt Real Estate. His clients typically became lifelong friends, which is the ultimate compliment for a job well done.

There are not enough words to describe this incredible man. For those who loved him, no words are necessary as we knew the joy of having him in our lives. To say we are sad and that he will be missed forever is a gross understatement. Steve loved life and was one of the rare people that got it right. He appreciated every day and the simple things and was an example to us all with his loyalty, humility, humor, trust, integrity and the ability to just "be." He enjoyed all of nature from being an avid bird watcher, fisherman, photographer, animal lover and the best tour guide ever. He quietly went about his life while keeping us all entertained by his infinite ability to dish out ribald levity and singing us tunes.

Later in life, he married his best friend, Chris Noel, taking on her family as well. He was an amazing husband and stepfather. He put up with lots of shenanigans and drama without a single complaint! Steve is preceded in death by his parents, Ray and Phyllis (Norley) Middlesworth, Shelby.

Survivors include: Michele Middlesworth, sister, Broomfield, Colorado; Mark Norley, uncle, Kalispell; Chris Noel, wife, Kalispell; stepchildren, Heidi Harper Sutphen, Orting, Washington; Amber Harper, Kalispell; Justin Harper, Lakeside; Krista Denning, Williston, North Dakota; and grandchildren Payton and Dylan Sutphen, Orting, Washington.

A Celebration of Life with full military honors will take place at 1 p.m. Saturday, Feb. 27, at the Flathead County Veterans Memorial in Depot Park, Kalispell. There will be a potluck/reception to follow at the VFW on First Avenue West in Kalispell.

Special thanks for the loving care and support from KRMC, Brendan House, the Health Center and all of our amazing friends throughout Steve's journey.