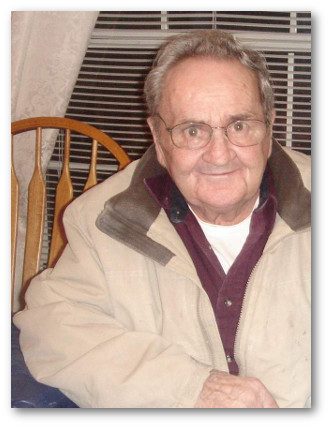 Alfred "Ike" Lee Lillie
September 5, 1937 - December 8, 2017
Alfred "Ike" Lee Lillie was born Sept. 5, 1937 and passed away Dec. 8, 2017...

...That is all he wanted on his obituary but there is a lot more to his life!

Alfred "Ike" Lee Lillie was born Sept. 5, 1937 in Eureka. He has been a hard worker his whole life, starting at the early age of eight when he was raised by his Grandma in a logging camp. He also spent some of his childhood in Fortine, Trego, and Kalispell.

After his grandmother passed away he moved to Kalispell to live with his mother and step father, he then went to live with his aunt and uncle in Eureka, Bud and Margaret Titchtbourne. There he became one of the family where Jim and Peggy welcomed their new brother.

In 1955 he enlisted in the Navy and was honorably discharged in 1959. As he served in the Navy he operated a beach landing boat transporting troops during the Korean conflict. The Navy ingrained the strong feeling of patriotism for Ike.

From there he moved back to Eureka where he met his wife to be, Carol Hall. They fell in love and were married on August 20, 1960. They moved to Kalispell and had three daughters: Corinne, Pam, and Brenda.

He worked various jobs throughout his adulthood, from digging ditches for McElroy and Wilken, cook (eventually owning his own cafe in Columbia Falls), oil field worker, long-haul semi truck driver, logging, road construction, working on the Libby Dam, co-owning a bronze foundry, and heavy equipment operator for Schilenger Construction, before he and his wife Carol started their own ceramic shop that is still in business today.

In the mid 90s he had his first health scare when he lost the function of both kidneys. He had to undergo dialysis until he received a kidney transplant in 1997 from his youngest daughter.

He is preceded in death by his parents, Helen Kampfe and Alfred Lillie (who passed away before his birth), his half brother Carl Kampfe, his oldest daughter Corinne Lillie, and his son-in-law Mark Sonju.

He is survived by his wife Carol Lille; his half brother John Kampfe and wife Hazel; his two daughters, Pamela Greskowiak and her husband Mark, and Brenda Sonju; adopted grandchildren April Lillie, Alexander Lillie and Andrew Lillie; his grandchildren Kayla Sonju, Ashley Sonju-Eaton, and Sheena Mallo, Sarah Kitzmiller, Lucinda Wallace, Kina Greskowiak; and great-grandchildren Alicia, Tanner, Katauna, Shaylee, Atalie, Kycin, Marlow, Holden, Malachi, Sylvia, Ethan and Sophie, and numerous aunts and uncles, cousins, nieces and nephews in Kalispell, Eureka, and Oregon.

Memorial service will be held at Faith Lutheran Church, 405 Liberty Street, Kalispell, at 2 p.m. Friday, Dec. 29. Reception to follow.

Ike was a fun-loving, kindhearted, and generous man who loved his family, fishing and chatting with friends over coffee. He will be missed dearly by his family and friends.